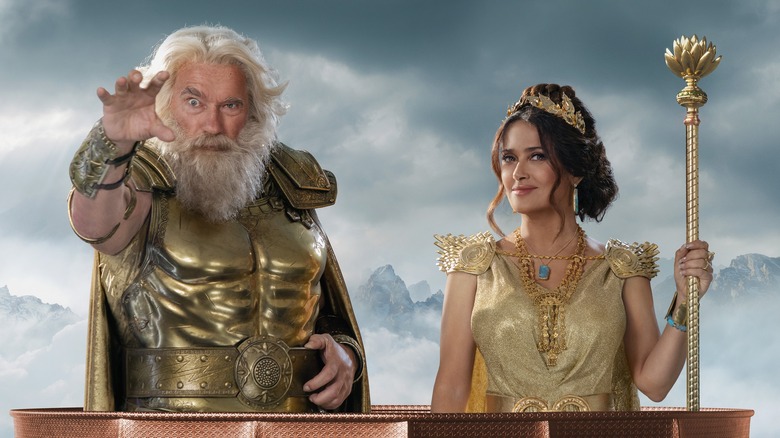 BMW
The Super Bowl 2022 is upon us, but even if the big game leaves you cold, the commercials are arguably more entertaining. While the Rams and the Bengals may be on the field, automakers are dominating the ad breaks and, in particular, it's electric cars that are the big theme. That includes some shade thrown in Tesla's direction and some big movie names like the cast of "Austin Powers."
Polestar kicked things off, and in unexpectedly snarky style. Its "No Compromises" advert took aim at Tesla's Elon Musk and his ambitions to go to Mars, among its targets, along with references to Volkswagen's "Dieselgate" controversy and "greenwashing" among the car industry in general. Whether that translates to actual brand awareness for Polestar itself – which sold a grand total of 29,000 cars worldwide in 2021 – remains to be seen.
GM brings back Austin Powers' Dr. Evil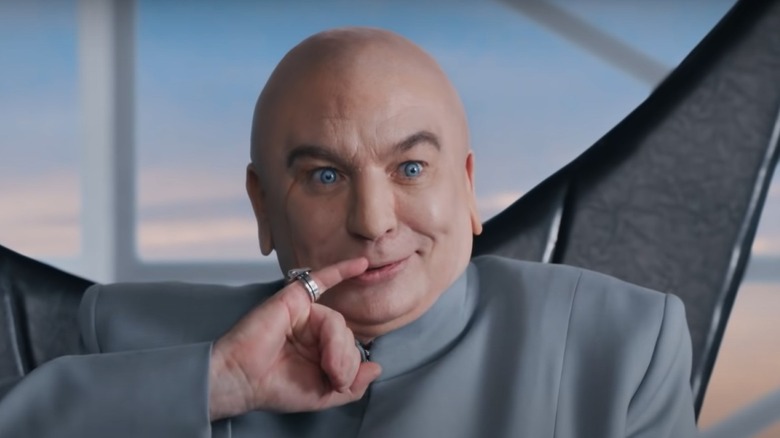 GM/YouTube
General Motors is, of course, on a different scale to Polestar, though its electrification strategy has been far from straightforward. With the affordable Chevrolet Bolt EV and Bolt EUV experiencing some fiery issues, GM is focusing on its Ultium next-generation platform for big sales success in electric models.
The GMC Hummer EV is the electric car — or, as the automaker would prefer you to think of it, the electric super-truck. It takes the iconic Hummer brand and gives it a fully-electric makeover, though still with vast quantities of power and innovative features like a diagonal "crab walk" mode. That could come in useful both off-road and in tighter parking lots since the Hummer EV is certainly not small.
For the Super Bowl, it's the return of Mike Meyers' Dr. Evil to the screen, along with the Number Two, Frau Farbissina, and Scott Evil characters from the Austin Powers movies. Turns out, climate change is now the biggest peril Earth faces, and that's a gauntlet thrown down for the formerly-frozen supervillain. After all, what's the point of ruining the planet if rising oceans and upended climate got there before you?
Kia's Robo Dog ad has an electric message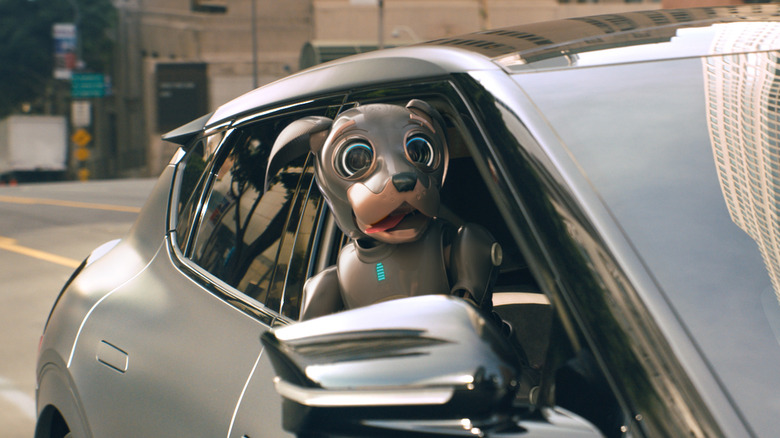 Kia
Cute animals are big business in the advertising world, but while Chevy may have its adorable cat (who thinks he's a dog), Kia has gone futuristic with its Super Bowl Robo Dog spot. The digital pup joins the new Kia EV6, the automaker's first dedicated battery-electric vehicle, and the first of what Kia says will be 11 new electrified models to launch by 2026.
Kia is using the commercial to highlight one of the EV6's most convenient features: its ability to act as a huge battery-on-wheels for other electronics. The charging adapter can plug into the rear panel of the car, allowing anything – from a TV, to a laptop, to a digital version of man's best friend – to be powered. Even if you don't have a Robo Dog of your own, it could make for a far more luxurious tailgating event or a more enjoyable campsite, not to mention making outages less of a headache.
Building on the helpful theme, Kia is also launching a partnership with the Petfinder Foundation, aiming to help shelter animals find forever homes.
BMW goes big-budget with Schwarzenegger and Hayek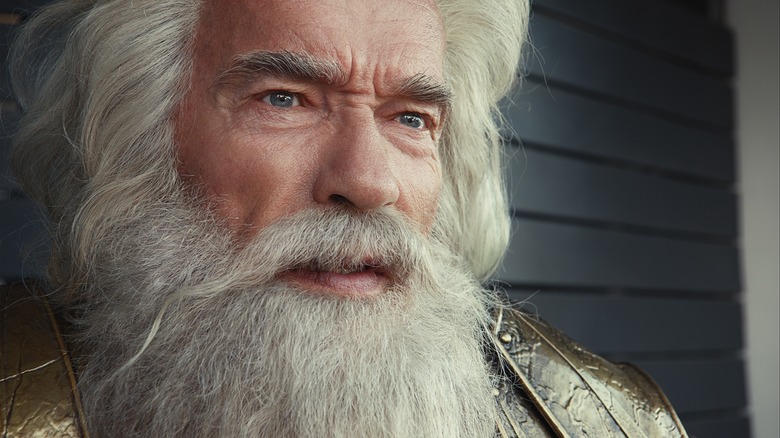 BMW/
While you might expect to find Arnold Schwarzenegger at the helm of the Hummer EV – the former California governor was well known, after all, for his love of the original military-inspired truck – he's actually driving a new iX all-electric SUV in BMW's Super Bowl commercial. "Zeus & Hera" sees Schwarzenegger play the part of the Greek god, though now retired from Mount Olympus to Palm Springs. His wife Hera, played by Salma Hayek, gives him something new to think about with the freshly-announced iX M60.
Unveiled at CES 2022 just last month, the iX M60 is the most potent version of BMW's first all-electric SUV. It packs twin electric motors – one for the front wheels, another for the rear – for an M-appropriate 610 horsepower, up to 811 lb-ft of torque, and the ability to go from 0-60 mph in 3.6 seconds.
For Schwarzenegger's Zeus, it's an opportunity to recapture the love of electricity and find something more engaging than a golf cart. US drivers, meanwhile, will begin taking delivery of the iX from March 2022.
Nissan's Super Bowl ad is a Schitt's Creek redux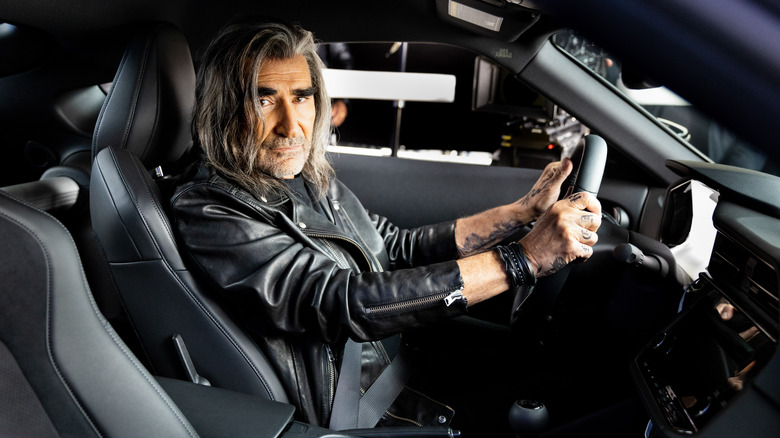 Nissan
Another electric SUV is the star of Nissan's Super Bowl commercial, with the 2023 Ariya being joined by Schitt's Creek's Eugene Levy and Catherine O'Hara. Brie Larson, Danai Gurira, and David Bautista also feature in the star-packed spot, and Nissan couldn't resist throwing in the hotly-anticipated 2023 Z Coupe, too.
Gas meets electric, then, as two big pushes for Nissan prepare to arrive on dealership forecourts. For the Ariya, it's an opportunity for the automaker to demonstrate that its success with the Leaf was no fluke. The new Nissan Z, meanwhile, aims to recapture the hearts of enthusiasts with its retro-inspired styling and 3.0-liter twin-turbo V6 gas engine.
Dubbed "Thrill Driver," the Nissan Super Bowl commercial taps both green and gas-guzzler sides.
Chevy's Silverado EV meets The Sopranos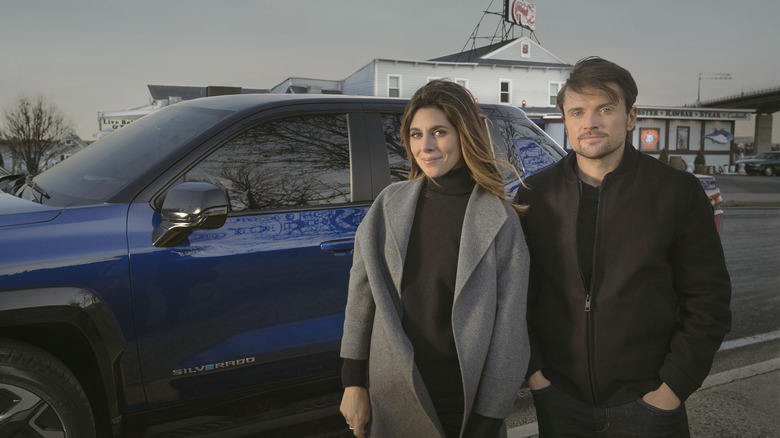 Chevrolet
Chevrolet is no stranger to The Sopranos, with a 1999 Suburban featuring in the hit show's title sequence. For the Super Bowl 2022 – and the upcoming Silverado EV – it's an opportunity to reboot that with a more modern version. Now, it's Tony's daughter Meadow at the wheel, and no more gas engine under the hood.
Instead, the 2024 Silverado EV is the star, and there's plenty riding on it. Chevy's EV pickup introduces a new, more aerodynamically-streamlined style, along with a Multi-Flex Midgate that allows the rear half of the cab to be repurposed as a bed extension. For maximum flexibility, there's an optional PowerBase charging system that can be used to run worksites, campgrounds, or even home appliances.
Along with Jamie-Lynn Sigler, who plays Meadow in the original series, there's Robert Iler, who played her brother A.J. in the show. Chevy describes it as "optimistic interpretations" of the title sequence, just as it's hoping to steal some of the electric truck attention that Ford's F-150 Lightning and Tesla's Cybertruck have already ignited in the new EV pickup category.